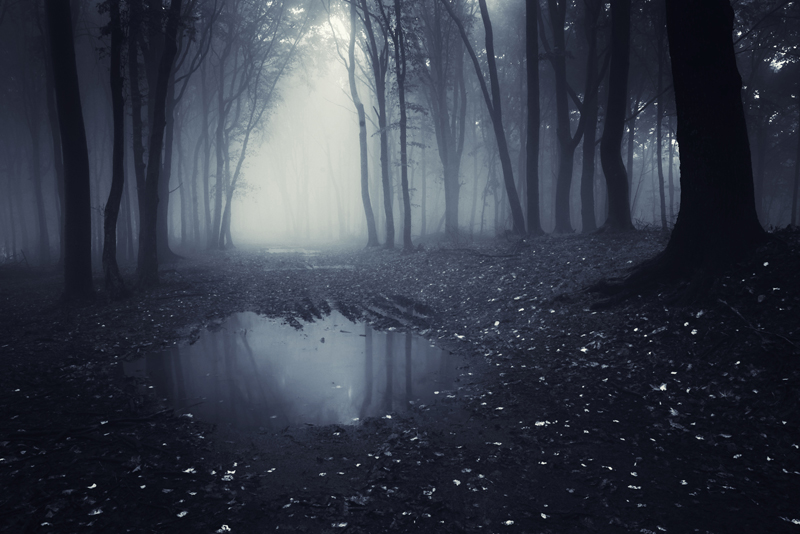 Suspense / Thriller Books Information
A Big Fat Greek Murder Book Review

A Catered Costume Party Book Review


Bernie and Libby Simmons, owners of A Taste of Heaven, are catering a Halloween party at the newly remodeled, upscale apartment building Berkshire Arms which they believe is haunted due to a murder when it was the Peabody Hotel. The host is murdered, and the sisters want to solve the mystery.
A Cold Day in Hell Book Review


Lauren Riley is a detective for the Buffalo Police Department. Her specialty is cold cases, and she is very good. However, when she is convinced that a teen is innocent of a murder, she agrees to work as an investigator for the defense to get him off. It just may end her career.
A Heart Full of Headstones Book Review

A Man of Some Repute Book Review

A Matter of Life and Death Book Review

A Matter of Revenge Book Review

A Minor Deception Book Review


Here's a fascinating mystery set in the time of beloved composer, Franz Joseph Haydn; he is the main character and is preparing music for the upcoming visit of the Empress. His principal violinist is causing havoc, and the discovery of a murdered body also complicates things.
A Murderous Mind Book Review


When Leanne Bolter is found brutally murdered in her flat, her flatmates are feeling guilty since they didn't hear a thing. The murderer has killed before, and it turns out there are almost a dozen cold cases that are related. There is no evidence, however, and the murderer may just go free.
A Perilous Undertaking Book Review

A Question of Inheritance Book Review


The English story set in Selchester Castle during the early 1950s continues, with a new heir and a new murder.
A Room with a Roux Book Review

A Scone to Die For Book Review

A Truth to Lie For Book Review

A Very English Murder Book Review

A Woman Found Dead in a Farmhouse Book Review

Against the Currant Book Review

All the Little Liars Book Review

All These Perfect Strangers Book Review


Penelope Sheppard has received a scholarship at a prestigious college in Australia. Death seems to follow her around, and three of her fellow students are murdered. There is much suspense in this psychological thriller.
Along Came a Spider Book Review

American Black Widow Book Review

An American in Scotland Book Review

Ancient Deceptions Book Review

And So Shall You Reap Book Review

Auditory Viewpoint Book Review

Bel, Book and Scandal Book Review

Between Black and White Book Review

Black Orchid Girls Book Review

Blood Lines Book Review


Can a psychopath manipulate her nemesis Kim Stone even from prison? Detective Kim Stone is on the edge and may not be successful in solving a series of murders due to Dr. Alex Thorne, and her personal sanity is at stake in the 5th installment of the series.
Bomber Boy: Rise of the Underwear Bomber Book Review

Bridesmaids Revisited Book Review

Burglars Can´t Be Choosers Book Review

Buried in Beignets Book Review

Case of the Curious Cook Book Review

Caught Bread Handed Book Review

Chili Cauldron Curse Book Review

Christmas Presents Book Review

Collecting the Dead Book Review


Mangus Craig, "Steps," has a special ability which allows him to see the essence or aura of people. This is helpful in his job with a special tracking unit of the FBI. He and his partners are tracking a man referred to as the Sad Face Killer, and must find him before more bodies turn up.
Compelling Evidence Book Review

Dance with the Enemy Book Review

Dark Houses Book Review


The murdered body of a young girl is discovered in an empty house, and DI Stephen Greco and his team must investigate and find the perpetrator before more of the same occurs. However, DI Greco has personal problems of his own to solve, and his personal relationships may be at risk.
Deadly Provocation Book Review

Death and Croissants Cozy Book Review

Death at a Scottish Wedding Book Review

Death Before Decaf Book Review

Death Crashes the Party Book Review


Liv McKay is a party planner in the small southern town of Dixie, Tennessee. While meeting with a client, she discovers a dead body in the freezer. She and her best friend Di Souther work together to find the murderer. This book has plenty of humor as well as twists and turns.
Death in Nostalgia City Book Review

Death in Paradise Book Review


Henrie O receives information in the mail that makes her doubt that her husband's death six years ago was an accident. She travels to a beautiful mansion in Kahui and manipulates her way into staying so she can investigate her husband's death, putting herself and other in grave danger.
Death of an Ice Cream Scooper Book Review

Death with a Double Edge Book Review

Descent Book Review


A missing child is probably the most horrifying scenario that can happen to a family. When the Courtland family is on vacation, their son is injured and their daughter disappears. The novel follows the characters and the psychological changes they go through during this ordeal.
Devils Delight Cozy Book Review

Die Again Tomorrow Book Review

Donut Disturb Cozy Book Review

Dressed To Kill Book Review


A very nasty woman, Mrs. Pryce, is found murdered in her neighborhood in Bath. There are dozens of suspects, and Joanna Mackenzie becomes involved in the investigation and must work with her former boss and lover James Carrick.
Edinburgh Twilight Book Review

Every Kind of Wicked Book Review

Exposed Book Review


Mary DiNunzio and her law partner, Bennie Rosato are pitted against each other in this excellent novel, and things threaten to get out of hand. Plenty of suspense and the book will keep readers on the edge.
Failsafe (Guardian Series) Book Review

fatal Cajun Festival Book Review

Flipped for Murder Book Review


In this light culinary mystery, Robbie Jordan opens a country store/restaurant and a difficult acquaintance is found murdered with one of Robbie's distinctive cheese biscuits in her mouth. Robbie becomes the number one suspect and must prove her innocence.
Forget Her Name Book Review


Catherine's malevolent older sister, Rachel, died in a skiing accident in Switzerland years before, or did she? Someone is trying to ruin Catherine's wedding,, and all clues point to Rachel
Forgotten Boxes Book Review


Charity Gannon discovers some undelivered boxes from 31 years prior while cleaning out her Aunt's shed after settling her Aunt's estate. Thinking it would be fun to deliver them and surprise the recipients, Charity puts herself in danger and tries to unravel a 31 year old mystery.
Four Cuts Too Many Book Review

Friend of the Devil Book Review


Did Joseph Soderini de Avenzano sell his soul to the devil to become the most famous chef in America? There are suspicious goings on at his famous Palm Beach restaurant, and David Fox is a journalist writing de Avenzano's biography.
Friend of the Devil Book Review

Girl Number One Book Review


Ellie Blackwood witnessed her mother's murder when she was six. On the 18th anniversary of her mother's death, Ellie finds a woman's body where her mother was murdered. A #3 on the woman's forehead and then a #2 on another body she finds convince Ellie that she is #1 and in grave danger.
Girl on the Run Book Review


Chessa Paxton has been dreaming of planning and designing costumes for an event like The Happily Ever After Ball, and everything has turned out perfectly, that is until her husband is murdered and there is a massacre including several guests. Chessa is the main suspect and must run.
Glimpse of Sunlight Book Review

Harry Potter and the Sorcerer´s Stone Book Review

Her Last Secret Book Review


When an entire family is found murdered in their home on Christmas Day, the suspense begins to build. Finding out what happened will keep readers on the edge of their seats.
High Kicks Hot Chocolate and Homicides Book Review


Five friends who dance semi-professionally and call themselves the Happy Hoofers, are excited to dance in the Christmas program with the Rockettes. However, things get dangerous when some of the dancers are murdered.
High Kicks, Hot Chocolate, and Homicides Book Review

I See You Book Review


Zoe Walker sees her picture in an ad for a strange website, and then finds others who have had the same experience are being hurt or murdered. The police aren't too worried, but Zoe is diligent in getting them to help before something terrible happens to her.
Importance of being Urnest Book Review

It's Always the Husband Book Review


Three college roommates at a New England Ivy League college stay friends (and frenemies) throughout their lives, influenced especially by Kate, a narcissistic beauty who ends up murdered. Readers will have no idea whodunit until the very end.
It´s Always the Husband Book Review

Killer Reunion Book Review


Savannah and her husband Dirk travel back to her home town to attend her 25th high school reunion. Savannah's nemesis is found murdered and she is the main suspect.
Let it Crow! Let it Crow! Let it Crow! Book Review

Let Justice Descend Book Review

Liar, Liar Book Review


Didi Storm, a celebrity impersonator in Las Vegas, has been missing for 20 years; it is rumored that she has jumped from a tall building. Her daughter, Remmi witnesses the jump and learns that it isn't her mother. Why, after 20 years, has Didi gotten new press, and what really happened to her?
Look for Me Book Review


Roxanna Baez' dysfunctional family has been murdered, and she's missing. D.D. Warren solicits the help of kidnapping survivor, Flora Dane, to help in the investigation.
Looking Glass Killer Book Review

Love You to Death Book Review


This is the first installment in the Ruby Preston Crime Series; Ruby is a police detective with romantic ties to her first love, Nathan, who is the head of a crime family. While investigating several serial murders, she finds she is an intended victim and turns to Nathan's family for help.
Merry Christmas Alex Cross Book Review

Mimi Lee Gets a Clue Book Review

Missing Pieces Book Review


When Sarah Quinlan visits her husband Jack's childhood home for the first time, she learns that she has been lied to and that Jack's dysfunctional family is involved in more than one suspicious death.
Mistletoe, Moussaka and Murder Book Review

Money, Mishaps and Murder Book Review


The grisly murders of two people are being investigated by CPI Dexter Smalacombe and his new sergeant, Emily Corndon. The murders don't seem to be connected, but as they delve further and find new clues, the connections become obvious, and the twists and turns will keep readers on edge.
Mrs. Pargeter´s Public Relations

Much Ado about Nutmeg Book Review

Murder at a Scottish Wedding Book Review

Murder at an Irish Chipper Book Review

Murder at Rough Point Book Review


Noted reporter and sleuth, Emma Cross, is invited to an artist's gathering to report on the happenings. When one of the artists is found murdered, and the weather makes it impossible for anyone to leave, the suspense builds, and everyone feels they are in danger.
Murder in an Irish Bookshop Book Review

Murder in an Irish Cottage Book Review

Murder in Montparnasse Book Review


Phryne Fisher, protagonist in the series bearing her name, helps some friends solve two murders, and prevent their murders. Phryne is a delightful character and readers of historical fiction will enjoy this novel.
Murder in the Park Book Review

Murder Most Malicious Book Review

Murder Notes and Murder Girl Book Review

Murder on an Irish Farm Book Review

Murder on the Eiffel Tower Book Review


The Eiffel Tower is new and visitors are flocking to see it. Victor Legris, a young bookstore owner, is present when a woman is stung by a bee and dies. More similar deaths occur and he begins investigating. Is it simply death by bee sting, or are these victims being murdered?
Murder on the Eiffel Tower Book Review

Murder on the Poets Walk Book Review

Murder under the Covered Bridge Book Review


Three friends are having a photo shoot to cross an item off their bucket list, and discover gunshots that are too close for comfort. They find the victim near the water, & since he is unconscious, can get no clues from him. They team up to find the would-be murderer & find themselves in danger.
Murder under the Covered Bridge Book Review

Murder with Cherry Tarts Book Review

Nacho Average Murder Book Review

Never Let You Go Book Review


When her abusive ex-husband is released from prison, Lindsay, who has started a new life in a new town, finds she is being followed and someone is searching her home. Convinced it is her ex, she must rely on friends to keep her out of danger.
Nighttime Is My Time Book Review

Nine Lives and Alibis Book Review

One Right Thing Book Review


While driving through a rural Virginia town, Marty recognizes a man on a billboard that he put away for murder and knows this man served his time. He has recently been murdered, and Marty feels that it is the right thing to solve the murder.
Path of the Assassin Book Review

Pressing the Issue Book Review

Quiet Neighbors Book Review


Jude has run away to a small town with a messy bookstore where she is hired to organize the books. She lives in the gravediggers cottage, and while a little eerie, finds her neighbors are very quiet.
Raven Sisters Book Review


Franza Oberweiser and her team are trying to solve a brutal murder and everything points to the victim's foster sister, who has been reported missing. Things don't quite add up, however, and while following clues, Franza exposes long-buried secrets that involve jealousy, murder, and blackmail.
Rise of the Enemy Book Review


Carl Logan is back in the second book of the Enemy Series. He is captured and tortured by the Russians and it seems that his agency has set him up.
Shadow of Night - Deborah Harkness

Silk Book Review


Victorian England is upset by Jack the Ripper, as well as several murders of women who have been strangled by a silk scarf. Viscount William Everhard's mistress is one of the victims; he is searching for a new mistress, while Detective Inspector Bloodstone is trying to solve the cases.
Something Evil Comes Book Review


When a body is found in a sarcophagus on the grounds of a church, Kate Hanson and her UCU team are called in to investigate. This leads to much suspense and danger.
Something Evil Comes Book Review

Southern Sass and a Crispy Corpse Book Review

Stalker Book Review


Joona Linna comes back after having been missing for several years and teams up with Erik Maria Bark to solve a series of bizarre murders where videos of the victims are sent to Swedish National Crime just before they occur.
Still See You Everywhere Book Review

Stillhouse Lake Book Review


Gina Royal learns that her husband is a serial killer, and after being found innocent of accessory to murder charges, takes her children and changes her identity. But when she moves to Stillhouse Lake and bodies begin to show up, she becomes a suspect.
Tea Cups & Tiger Claws Book Review

The 7 1/2 Deaths of Evelyn Hardcastle Book Review


Aiden Bishop sees the murder of Evelyn Hardcastle through different hosts each day. The only way for him to escape is to solve the murder. Innovative and fascinating - a must read.
The 7th Cannon Book Review


Father Thomas Martin runs a shelter in the dangerous Tenderloin district and is accused of the murder of a young boy when he discovers his body. He is being framed, and attorney Peter Donley is trying to find a way to prove he is innocent. This is a very suspenseful and well-written novel.
The Accidental Assassin Book Review

The Argentine Triangle Book Review

The Athena Project Book Review

The Bone Collector Book Review

The Broken Girls Book Review


Journalist Fiona Sheridan is writing a story on an old abandoned boarding school that is in the process of being restored. She gets involved in the events which puts her and others in danger while unraveling the long-buried mysteries
The Butterfly House Book Review

The Cardinal´s Sin Book Review

The Case of the Curious Cook Book Review


The women who run The WISE Enquiries Agency become involved in the murder investigation of a famous artist whose brother is the prime suspect. The quaint setting in Wales makes the novel charming; it is a quick and fun read.
The Case of the Purloined Painting Book Review

The Case of the Yellow Diamond Book Review


Sean Sean gets mixed up in a smuggling and murder plot which takes place of the island of Yap.
The Casual Vacancy Book Review

The Cruising Serial Killer Book Review

The Cuckoo´s Calling Book Review

The Cutting Edge Book Review


Lincoln and Amelia become involved in the investigation of several murders of jewelers and engaged couples. "The Promiser" causes panic in the area, and there is plenty of building suspense.
The Devil You Know Book Review

The Devil´s Violin Book Review

The Doll's House Book Review


Ruby Sprackling is being held in a cellar by a madman, and may be subjected to the same fate as the girls before her who have been starved to death. DI Helen Grace is called in, but the conflict and problems in her department are preventing her from solving the case.
The Escalante Enigma Book Review

The Five Matchboxes Book Review


Granville Collins has been found shot in his office, just like the note received by the police said he would. However, the police were watching the office; no one entered or exited. Inspector Garth has the daunting job of finding the killer.
The Five Matchboxes Book Review

The Fix Book Review


Amos Decker is back, and he's witnessed a murder on a sidewalk outside the FBI building. The DIA wants to investigate, and wants Decker to stay out, but his skills are needed, and this thriller will keep you on the edge of your seat.
The Flight Attendant Book Review


Flight attendant, Cassie Bowden wakes up after an alcoholic blackout to find the man she had spent the night with dead. His throat had been slashed and she is also covered in blood. She is, of course, the prime suspect, but can't remember whether or not she killed him.
The Flight Attendant Book Review

The Forgotten - David Baldacci

The Gail Force Book Review


Jake Travis goes undercover for the FBI to expose a corrupt art dealer and murderer. In doing so, he puts himself and his colleagues in grave danger. Plenty of suspense.
The Girl Beneath the Sea Book Review

The House of Memory Book Review


Zelda Fitzgerald, wife of the famous writer, Scott Fitzgerald, has hired Raissa and Reginald from the Pluto's Snitch agency which specializes in the occult, to help her friend, Camilla who is in an asylum awaiting a lobotomy. There is plenty of suspense and a few surprises.
The House of Memory Book Review

The Impossible Dead Book Review

The Kensington Kidnap Book Review

The Lions of Lucerne Book Review

The Murdered Banker Book Review

The Murderer´s Daughter Book Review

The Other Daughter Book Review

The Price of Honor Book Review

The Proof of the Pudding Book Review

The Queen's Accomplice Book Review


Maggie Hope is a unique and likable character, and in the sixth installment does not disappoint in her quest to find a Jack the Ripper copycat murderer, and to get the women who serve during the war effort the pay and benefits they have earned.
The Queen´s Accomplice Book Review

The Sandman Book Review


Jurek Walters, notorious serial killer, has been locked up for years, but people are still disappearing. When one of his victims is found wandering, Joona Linna must find Walter's accomplice by infiltrating the mental hospital where Walters is being held.
The Seagull Book Review


Vera Stanhope is not your typical detective, but she's clever and smart and is able to solve homicides in her small English town. When she agrees to look in on a prison inmate's daughter in exchange for information on solving a cold case, the suspense builds and danger is around every corner.
The Short Drop Book Review


Suzanne Lombard, daughter of a US senator and now Vice President, disappeared 10 years ago and was never found. Gilbert Vaughan is hired to find her, Investigating turns out to be very dangerous, and Gilbert just may be a victim of the short drop.
The Skeleton in the Closet Book Review

The Spike Book Review


After witnessing a murder, Marty Singer is hired by the victim's family to find her killer. While investigating, he finds himself battling corrupt businessmen and a politician.
The Spy Among Us Book Review


Christie Cole, FBI special agent, must leave her husband and child to go to Moscow. Her mission is to find the spy working inside who is responsible for the assassination of Task Force agents. The ending is surprising.
The Switch Book Review


An accidental switch of laptops in the airport security line has life-changing consequences for Michael Tanner, owner of a fledgling gourmet coffee company, when he finds the laptop he takes home belongs to a powerful US senator and that the laptop contains top secret security information.
The Three Deaths of Magdalene Lynton Book Review


Set in New Zealand, this new series is fascinating. Although Magdelene Lynton died almost 40 years prior, the facts don't add up and Ngaire Blakes investigates what really happened.
The Trapped Girl Book Review


Tracy Crosswhite and her Seattle team of detectives investigate the body of a woman found submerged in a crab pot on Puget Sound. They believe it is the body of a missing woman and the missing woman's husband is the main suspect. Twists, turns, and surprises abound.
The Unclaimed Victim Book Review


Kris Wiley refuses to believe that the body parts she is shown in the sheriff's office are those of her father. Back in the 30s there were murders that are still unsolved and the body parts she is supposed to identify as her father's fit with what happened so long ago. Is it really him?
The Unclaimed Victim Book Review

The Unexpected Inheritance of Inspector Chopra Book Review

The Vanishing Wife Book Review

The Washington Lawyer Book Review

The Watchmakers Hand Book Review

The Waters of Eternal Youth Book Review


Commisario Guido Brunetti is asked to investigate a near-drowning that happened 15 years previously. Although reluctant, he feels obligated, and his investigation leads to plenty of suspense and ultimately murder.
The Will of the Enemy Book Review

The Witch of Wanchai Book Review

The Witch´s Revenge Book Review

The Woman who Couldn´t Remember but Didn´t Forget Book Review

Thief's Mark Book Review


FBI agents Emma Sharpe and Colin Donovan are on their honeymoon in Ireland when they become involved in assisting M15 with a murder involving a notorious art thief. This is a romantic thriller and is great fun.
Triple Chocolate Cheesecake Murder Book Review

Try Not to Breathe Book Review


Alex Dale is trying to turn her career around by publishing an article on Amy Stephenson, who has been in a vegetative state for 15 years after someone attempted to murder her. Alex' investigation causes quite a stir, and the suspense is palpable as she tries to uncover the facts.
Turkey Trot Murder Book Review

Twas the Bite Before Christmas Book Review

Two Deputy Donut Mystery Book Reviews


The novels in the Deputy Donut Mystery series are light and fun. They also contain donut recipes. No who doesn't like donuts?
Unfinished Business Book Review

Unpunished Book Review


Jack Renner and Maggie Gardiner are back in the second book of the series; they're investigating what becomes serial murders at a large newspaper. Suspense is high, and Jack and Maggie's distrust of each other make them a unique duo.
Unto Us a Son is Given Book Review

Vinyl Resting Place Book Review

We are the Hanged Man Book Review

Wedding Bells Brew Murder Book Review

When Bunnies Go Bad Book Review

When the Bough Breaks Book Review

Wined and Died in New Orleans Cozy Book Review

Wrongfully Infused Book Review

Younger Book Review


What if it was possible for you to use a miracle serum and look thirty years younger? Anna Wellingham is given that opportunity, but finds it may not be worth it. In fact, others who want the serum are willing to kill her for it.
Editor's Picks Articles
Top Ten Articles
Previous Features
Site Map
Content copyright © 2018 by . All rights reserved.
This content was written by . If you wish to use this content in any manner, you need written permission.
Contact Karen Hancock for details.