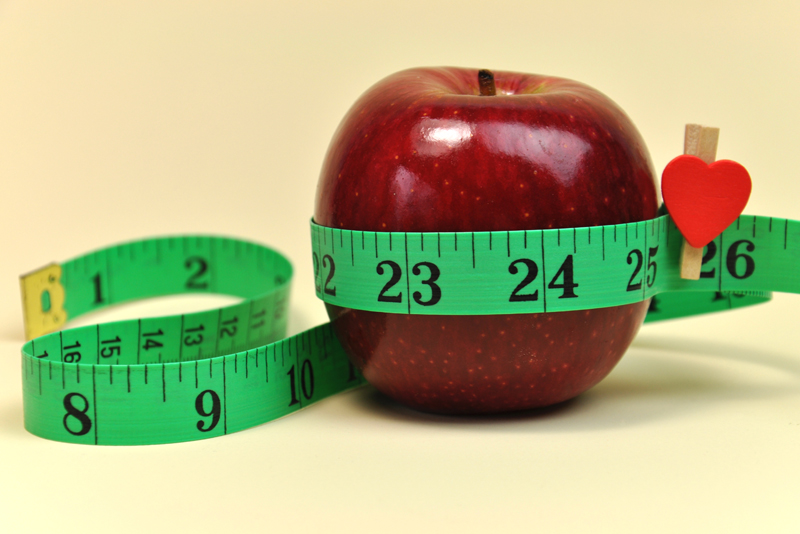 Everything you need to help you to release that excess baggage and to live a happier, healthier and more active life.
Amazing Weight Loss and Fitness Apps


With all the health and fitness apps available on the market, getting into shape and healthy eating has never been easier. The following apps can help you create personalized weight loss plans, provide peer support, and keep your body challenged with a wide variety of workouts.
BMI Calculator


Enter your height and weight and find out if your at very healthy, healthy, or at risk.
Break Your Weight Loss Plateau With Four Easy TIps


"You cannot expect to achieve new goals or move beyond your present circumstances unless you change." ~Les Brown
Change Your Mindset For Weight Loss


Remember when Kirstie Alley, who endorsed the popular weight loss program, Jenny Craig, lost a substantial amount of weight but eventually gained it back? You probably have friends or family members who go from one diet to the next without success. For real results, you need the right mindset.
Four Week Challenge To Improve Your Health


Sometimes embarking on a diet or a lifestyle change can be overwhelming. Do you find yourself starting a new diet,or exercise program,highly motivated and ready for change? However,after the first couple of days or the first week, you find yourself giving up and reverting back to old habits?
Great Fitness Gift Ideas


Do you have someone on your gift list that is hard to buy for and you don't have a clue what to give them? Give them the gift of fitness. Here are some great health and fitnss gift ideas for anyone on your list.
Guidelines For Cheat Meals And Weight Loss


A cheat meal is typically a meal of your choice in which you can treat yourself to foods which may not be quite so nutritious or healthy. The problem arises when people use this as an excuse to binge on junk food for an entire day or longer.
Healthy Eating On A Budget


Purchasing fresh fruits, vegetables, and lean cuts of meat can be expensive and a challenge to buy if you are on a limited income. However, you can make a few simple changes to your weekly grocery list that can improve your diet without increasing the amount of your food bill.
Healthy Snack Options For Weight Loss


Do you struggle to find healthy snacks that are quick and convenient? If you frequently succumb to vending machines snacks and junk foods, it can blow your diet and sabotage your weight loss goals. Here are some great ideas for healthy food options when you are hungry and need something quick.
Lose Weight Get Lean In Thirty


What are your resolutions for the new year? Instead of trying another fad diet, try this thirty day program that will help establish healthy life changes, improve your health, help you shed unwanted pounds, and give you more energy.
Monitor Your Weight Loss


How do you know you're on the right path? Bathroom scales are not the only way to measure weight loss. Check out some other useful tools that might be useful in tracking your progress.
Post Holiday Weight Loss Challenge


Take this time to get back on track with these easy steps to jump start your weight loss. Ready to get a jump start on the new year? This is an easy 7 day challenge that will have you feeling lighter and more energized by the end of the week.
The Seven Day Food Journal Challenge


Have you been struggling to lose weight or just those last five pounds? A food journal can give you a wealth of information about your food habits, your caloric intake, and percentage of nutrients. This challenge will help you discover possible reasons for weight loss plateaus.
Editor's Picks Articles
Top Ten Articles
Previous Features
Site Map
Follow @weightlossbella
Tweet
Content copyright © 2018 by . All rights reserved.
This content was written by . If you wish to use this content in any manner, you need written permission.
Contact AJ Alexander for details.