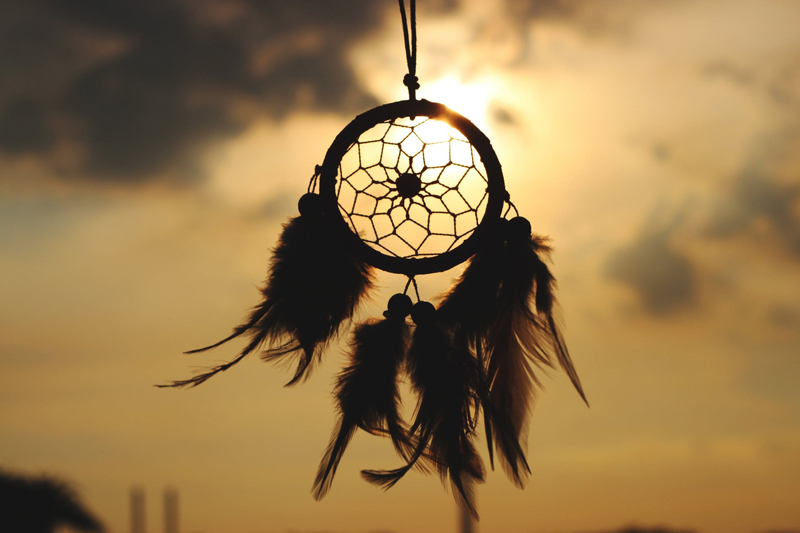 The ways of our ancestors are especially valid today as a way to bring healing and peace to our sacred planet.
Earth Friendly Thinking


Our inner world of thought is reflected in our outer world of environment and Native American teachings have always pointed towards the interconnectedness of all that is. For the sake of my grandchildren and great grandchildren I choose to take action not only physically but mentally as well.
Enjoy Life's Journey But Leave No Tracks


Words of wisdom from our Ancestors taught of treating our Earth Mother with care and respect. Humankind today has drifted far from these traditional philosophies. We can see through the eyes of our Ancestors to heal, comfort, and bless a hurting and reacting Earth and her children.
Genealogy Resources


Quality websites with resources and guidance to assist in researching and documenting your American Indian Ancestry
Mitakuye Oyasin - All Are Related


As we journey inward towards our hearts, we realize we are not identified by our skin color but by our sacred spirit. We begin to view ourselves, others, and all of nature as sacred. When we know we are connected to others there is no "Us" versus "Them" mentality.
Remain Close to the Great Spirit


The profound spiritual heritage of the Indigenous cultures of North America can provide insight, guidance, and comfort in a world full of stress and negativity.
Sioux Proverb on Reality


The sacred wisdom of our Ancestors is full of guidance that can be applied to our lives today. The study of ancient proverbs can provide insight and enlightenment that holds the power to bring us back to ourselves. We often search outside of ourselves for happiness and knowledge.
Thanksgiving Every Day


We can channel the feelings that Thanksgiving Day generates to release our spirits in ways that makes us aware of our many blessings. Taking time to visualize our prayers as we give thanks for current blessings is a powerful way to lift ourselves up.
Tracing Your Native American Ancestry


Come along with me and view some helpful tips to get you started on tracing your Native American Ancestry.
Truths of Our Grandfathers


"Every truth passes through three stages before it is recognized. In the first, it is ridiculed. In the second, it is violently opposed. In the third, it is regarded as self-evident." - A. Schopenhauer. Today, many of us seek the truths of our Native ancestors to guide us along our way.
Editor's Picks Articles
Top Ten Articles
Previous Features
Site Map
Content copyright © 2018 by . All rights reserved.
This content was written by . If you wish to use this content in any manner, you need written permission.
Contact Jacqueline Olivia Pina for details.