About the BellaOnline Thai Food Editor
Mary-Anne Durkee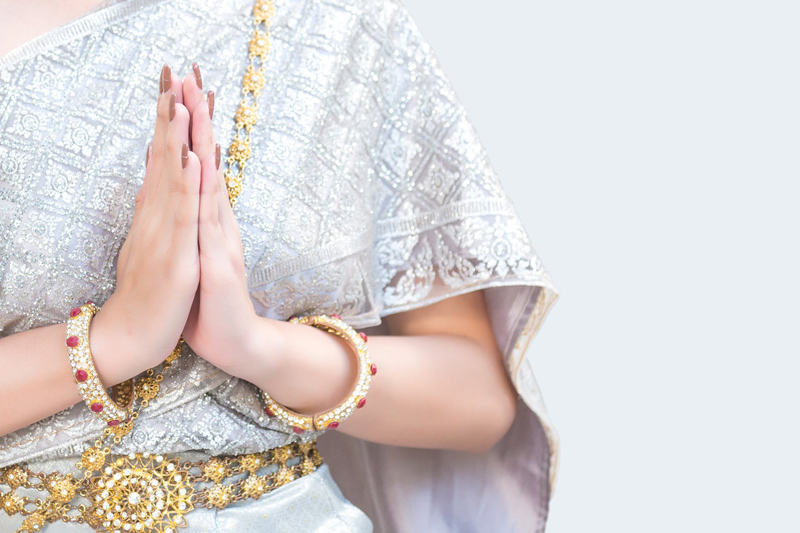 My love affair with Thai cuisine and culture began even before my first of more than 30 trips to Thailand. I have enjoyed adventure-some ethnic cooking since I was eleven and before my travels outside the US began at the age of 18. I now have traveled to 69 countries, and my favourite culture and cuisine is still that of the land of smiles, The Kingdom of Thailand.
Please also visit me on iFood.TV and search for Shantihhh for many recipes, photos and bloggs.
We have taken our children to Thailand on numerous Christmas-New Year holiday trips, covering various regions on each trip, from the hills of Northern Thailand including Laos and Isan, to the shores of the South, including the beautiful island of Phuket which is back in full swing and even better after the recovering from the tsunami.
The foods vary greatly in this diverse country of mountains, plains and seaside, ranging from the Burmese influenced north, to the snack food-rich Isan in the Northeast which is heavily influenced by Laos, and the Chinese influenced noodle carts in Bangkok, to the fiery curries of the South, the endless temptations and delights offered by thousands of street vendors along the streets of Bangkok and the numerous night markets throughout Thailand are a delight to all of your senses.
Thai food to me is the Italian of the Orient. It is a cuisine that uses the freshest ingredients possible; basil, chiles, garlic, an array of vegetables, meats and seafood. Sounds Italian, eh? Cooking methods, in most cases, are quick stir fries in a wok, or quickly sautéed curries in a pot.
Jasmine rice is a must, as this fragrant rice is the perfect compliment to the lovely dishes of balanced flavours. Thai food is a cuisine of tasteful balanced dishes, and not all are hot. Authentic Thai cuisine is the artful balance of salty, sweet, sour, spicy, and bitter.
I have been cooking Thai food for over 20 years, and have taught friends and family how to make simple, quick dishes of one of the most popular, exciting cuisines in the world. Thai cooking is very healthy using fresh ingredients, and can be made low fat using lite coconut milk. I cook most Thai dishes Weight Watcher healthy style.
I personally grow many Thai ingredients in our home garden, although all are readily available here in Asian Markets and Farmer's Markets throughout the San Francisco Bay Area year round. I love to be able to wander into my yard and pick chiles (Phrik kee nu and phrik chee fa), Thai basils (Bai Horpha –Thai basil) and Bai Krapao (holy basil) and Lemon Basil (bai mangluk), cilantro/coriander (pak chee), lemongrass (takrai), pomelos (som o) from my tree, and Kaffir Lime (magroot) leaves from my 8 trees.
I look forward to helping each of you who visit this site to take the step into the adventure of easy to prepare Thai recipes, and the tranquil beauty of the Thai culture.
Submit a Comment - Suggestion - Request to this Editor
NOTE: If you want a response, please make sure to include your email address so we can write back. Also, make sure that any anti-spam blockers you have are set up to allow mail from bellaonline.com! Otherwise our response won't be able to get to you.
Editor's Picks Articles
Top Ten Articles
Previous Features
Site Map
Content copyright © 2018 by . All rights reserved.
This content was written by . If you wish to use this content in any manner, you need written permission.
Contact Mary-Anne Durkee for details.