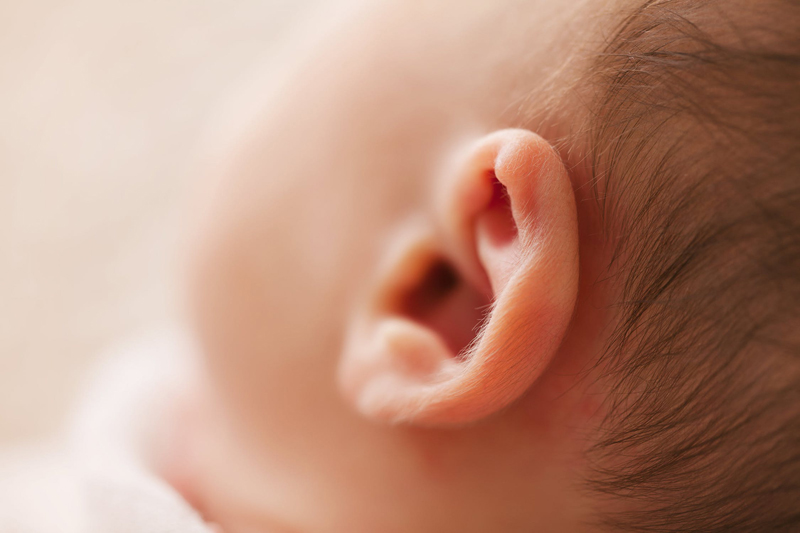 Piano was my first love. For as long as I can remember I wanted to play and I begged and cajoled my mother into letting me learn. Finally when I turned six she surprised me, taking me to lessons with a local teacher. And so began my love affair with music and particularly the piano. Over the next 14 years I took lessons, practiced often for four or more hours a day and sat exams until, at age 20, I had passed Grade Seven.

But unknown to me, during a severe bout of measles when I was around 9 years old, a time bomb had been planted in my ears. It was first diagnosed during a routine school examination when I was 16, but at this early stage there was no noticeable difference to my life and I did not believe I had a problem. I left school, started work and continued on to college where I studied Applied Arts teaching with piano performance as part of my curriculum. Music was a big part of my life.

I had also enjoyed singing in church groups and choirs and it was a natural step to join the college choir. It was late in my first year at college when I was asked to leave the choir because I could not always keep pitch, that my hearing loss first impacted on my life. At the time I felt disgraced not yet realizing it was my encroaching deafness which had caused the problem. It was also around this time that tinnitus became my constant companion and I visited many specialists around the country in an attempt to cure these other worldly sounds. I felt frightened and I feared total deafness. The specialists gave me no hope and suggested I learn lip reading initially predicting I would lose all hearing by the time I was 20.

But being young I still could not imagine it and continued to learn the piano, teaching from home and then in country schools, always dreaming of how I would study for that extra exam to complete my A.Mus.A, one of the highest performance grades in Australia.

But the time bomb ticked and by the time I was 29 (1980) I had completely lost hearing in my left ear with my right ear working at only 50%. I still worked in the music industry, demonstrating and selling pianos and organs, playing in shopping centres and concerts as well as teaching. My large repertoire came in handy when I played easy listening dinner music in restaurants and hotels. I was able to play well known pieces by composers such as Beethoven, Chopin, Tchaikovsky and Handel plus the composers of 'modern' and 'popular' music from the 1920's through to the 1970's.

During my time in the music industry I fell in love with a special piano and when I won 'Rookie of the Year' in 1981 my prize was this beautiful piano. It really was a special instrument. Not only did it look great but it had a wonderful sound and was rewarding to play. I vowed to keep it for life. I played for hours each day always thinking about achieving that A.Mus.A.
Little by little I stopped playing

But the time bomb ticked on. I lost the tinkly sounds of the high pitches first, hearing only the clicking of the hammer hitting the string. Without the help of a hearing aid I could not hear the sound of me playing at all and with a hearing aid it was unclear, the noise building up like in an echo chamber. Slowly I gave up teaching and little by little I stopped playing as all sound gradually died. I was now profoundly deaf and even with the help of a hearing aid I could no longer understand the tv or radio. I could not go to meetings or movies and parties were hell. I was heavily reliant upon lip reading for conversation and was becoming more and more isolated.
As a single parent rearing three children finances often became difficult and when in 1992 (age 40), partly because of my deafness, I lost my job I made the heart rending decision to sell my beloved piano. It seemed my dream had become my nightmare.




Related Articles
Editor's Picks Articles
Top Ten Articles
Previous Features
Site Map





Content copyright © 2022 by Felicity Bleckly. All rights reserved.
This content was written by Felicity Bleckly. If you wish to use this content in any manner, you need written permission. Contact Felicity Bleckly for details.