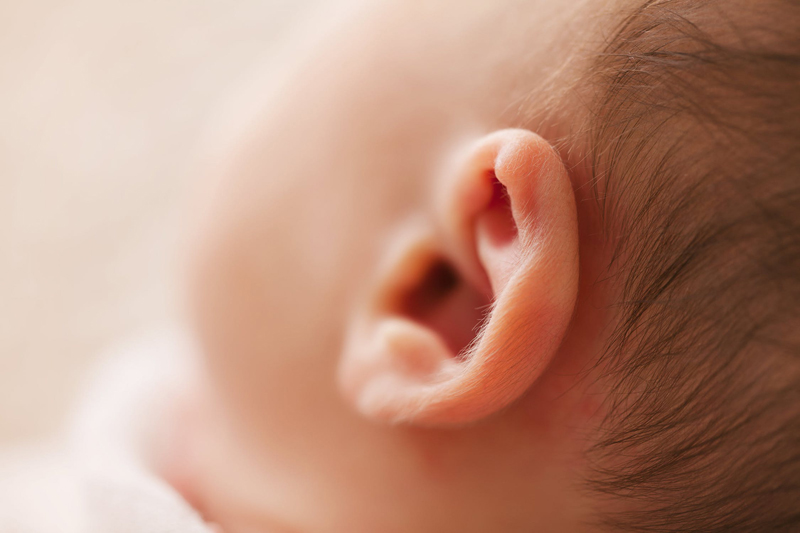 There have been many devices trialled over the years, which are said to help the deaf hear. From hearing trumpets to finger ticklers, waist devices and the latest of these is the Tongue Device. I have no idea, of course, whether this can work, but I thought it an interesting idea.

The tongue device invented at Colorado State University is said to do the same kind of thing as a cochlear implant but at a far less cost because they don't have to be surgically implanted. The device wont restore hearing but it converts sound into distinct vibrations which can be felt on the tongue. The wearer interprets the sensation as sound.

The inventors liken it to a Cochlear implant and says people need training to use a Cochlear implant…but it is my experience, and that of many others, that it doesn't. I was able to understand speech within seconds of my cochlear implant being switched on.

Basically a Cochlear implant converts sound vibrations to an electrical impulse and sends these direct to the hearing nerve. This is exactly what our cochlea does : that is the hairs in our cochlea convert sound vibrations to an electrical impulse and send the impulses to the hearing nerve. The reason I can't hear that way is because the hairs in my cochlea have died and my ear can't make the electrical impulses necessary for hearing. My cochlear implant does this for me and gives me the same electrical impulses I would get naturally if my hairs in the cochlea were not dead.

The tongue device works a little differently. A Bluetooth earpiece transmits sounds to a processor which converts them into patterns of impulses which represent a word. Rather than stimulating the hearing nerve (as the cochlear implant does) the signals are sent to a smart retainer held in the mouth. The wearer presses their tongue against the mouthpiece, and tiny electrodes send out patterns of impulses to stimulate nerves on the tongue which relay this to the brain. Some people trialling it say it feels like champagne bubbles on the tongue. Apparently it takes weeks or months before these sensations can be interpreted as sound.

What isn't clear about this device is whether the wearer hears the sound (as I do with my cochlear implant) or simply recognises a sequence of tingles as words. They say there is a lot more work to be done. The tongue has been used because the thousands of nerves in the tongue. Currently they are mapping the tongue's nerves to refine how it is stimulated. It is an interesting idea.

You Should Also Read:
Are Cochlear Implants for adults
Questions about a Cochlear implant
Going Deaf where to start


Related Articles
Editor's Picks Articles
Top Ten Articles
Previous Features
Site Map





Content copyright © 2022 by Felicity Bleckly. All rights reserved.
This content was written by Felicity Bleckly. If you wish to use this content in any manner, you need written permission. Contact Felicity Bleckly for details.