The Six Stages of Nutrition - Overview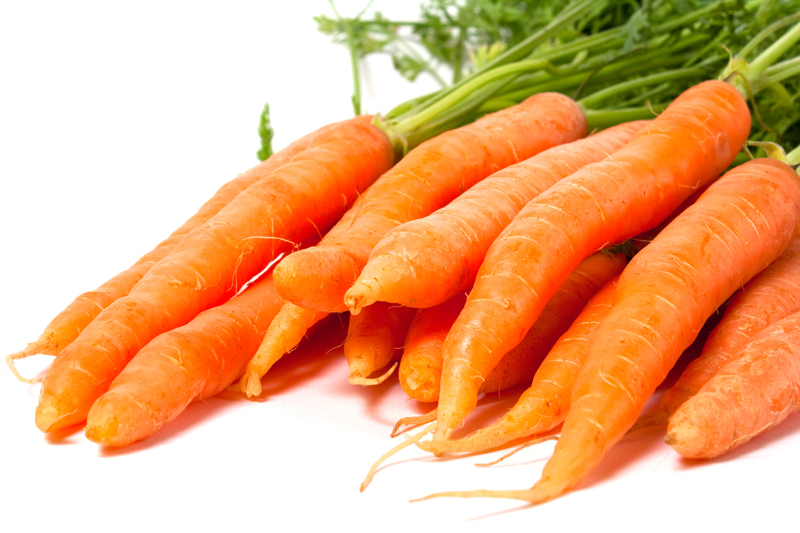 How often have you heard someone say something like, "I eat a nutritious diet?" Maybe you've even said it yourself. But did you know that eating a "nutritious diet" is only one step in the process of good nutrition. And just because you eat a "good" diet doesn't mean you're getting "good" nutrition. You see, diet is what you eat but nutrition is what your cells actually receive. There's a lot that goes on between putting good food in your mouth and assimilating it at the cellular level. So you want to make sure you're supporting each stage of nutrition to work efficiently.
Here's a basic overview of the "Six Stages of Nutrition." I'll highlight each stage, how it works, why it's important to your health and what you can do to support its proper functioning. Remember if you take care of your body, it will take care of you. So let's begin our journey.
Stage #1 Diet:
Diet is everything you put into your mouth - the macro and micronutrients you consume in foods, liquids and supplements, plus the junk food, alcohol, medications, food additives, pesticides and other toxins that can interfere with good nutrition. Diet is the stage we have the most direct control over and the one that has the most impact on the other five stages of nutrition. So, you'll need to learn how to make the best choices and how to be sure the diet you consume provides maximum support for stages 2 through 6.
Stage #2 Digestion:
Your digestive system is designed to breakdown foods into the simplest nutrients that your body can possibly use. Sounds easy enough, doesn't it? But then why are billions of dollars spent annually on digestive medications? You'll find out. I'll cover basic digestion, some of the causes of poor digestion and how to naturally improve your body's ability to breakdown the foods you eat.
Stage #3 Absorption:
This is the process when the simple nutrients (if broken down efficiently) pass through the intestinal wall into the bloodstream. How can you make sure this is going to happen for you? We'll take a look at the relationship between digestion and absorption and what you can do to improve yours.
Stage #4 Circulation:
Think of this stage as your mass transit system. Everyday, all day, your circulatory system is transporting nutrients to every cell in your body. Or, at least, you hope it is, right? What can you do nutritionally to ensure your transit system isn't on strike? And, if it is, how can you negotiate an agreeable contract to get your nutrients where they need to be?
Stage #5 Assimilation:
Next, if all else has been working properly, each nutrient should pass directly into your cell to be utilized as cellular nutrition. This is one of the weakest links for most people. Poor assimilation is why so many people experience fatigue on a regular basis. If you're tired of feeling tired, stay tuned and find out what you can do about creating an abundance of healthy energy – naturally.
Stage #6 Elimination:
The bottom line is elimination. And, if you don't think this is important, try sticking a banana in your car's tail pipe and see what happens. Elimination isn't just a bowel or urinary function, although that's part of the process. Cleansing your body must start at the cellular level. I'll show you how to clean house – from the cells out - and how to keep it clean forever.
As you can see the Six Stages of Nutrition are dependant on each other and if just one stage functions improperly it can cause the whole system to breakdown. Your body depends on your cells getting the proper nutrition and your cells depend on the Six Stages of Nutrition. You're only as strong as your weakest cell. So let's make every cell as strong as possible.
Go to
Stage #1 - Diet
For the Health, Weight Loss and Natural Nutrition Newsletter,
click here
.
Click here for the
Site Map
Articles you might also enjoy
Best Health Advice
Nutrition 101
Fact or Fiction: You Can Get Everything You Need From The Food You Eat
© Copyright Moss Greene. All Rights Reserved.
To subscribe to the Nutrition Newsletter, just enter your email address in the subscribe box at the bottom of this page.
Note: The information contained on this website is not intended to be prescriptive. Any attempt to diagnose or treat an illness should come under the direction of a physician who is familiar with nutritional therapy.
You Should Also Read:
Basic Nutrient Glossary
Health, Weight Loss & Natural Nutrition Newsletter
Fact or Fiction: You can get everything you need from the food you eat


Editor's Picks Articles
Top Ten Articles
Previous Features
Site Map





Content copyright © 2022 by Moss Greene. All rights reserved.
This content was written by Moss Greene. If you wish to use this content in any manner, you need written permission. Contact Moss Greene for details.